My name is Agustin Meneses. I was born in Nicaragua on August 22nd, 1958.
I entered the minor seminary with the Salesians of Don Bosco when I was twelve. Seven years later, after finishing the novitiate, I professed my temporary vows as a Salesian in 1978 in Guatemala.
Three years later, I left the seminary, finished my studies and graduated in Philosophy and worked as a university professor at a Catholic University in Nicaragua.
I came to Toronto in 1985.
I have been married to Edith since January 9, 1983. We have 4 sons.
Edith and I served in Worldwide Marriage Encounter for 25 years.
I started my Diaconate Formation and Theological studies at St. Augustine Seminary in Toronto in 2008 and was ordained a Permanent Deacon on May 26th, 2012.
I served as Deacon of the Hispanic Community at St Philip Neri Parish for 10 years and have now been appointed by Cardinal Thomas Collins to serve as Deacon at Our Lady of Sorrows, on the Feast of All Saints, on November 1st, 2022.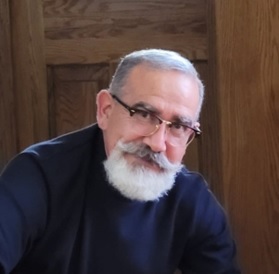 (deacon.agustin@sorrows.ca)
**************************************
Dear OLS Families,
Hi, I'm Isabella Bruno, and I'm the Lay Pastoral Associate for Family Life here at OLS.
Prior to my appointment at this parish, I studied developmental biology and education. At the time, I didn't have much of a relationship with Christ. I was a cultural Catholic, and religion was just something I "did" because I was Italian. But during my university years, I experienced God in a new way: through my need for Him. Inviting God into my life and heart wasn't something that came naturally at first, but the more I opened up and relinquished control of my life, the more God proved Himself to be the wise and loving Father He claims to be.
After my reversion experience, I started to volunteer at my home parish, eventually taking the lead in youth ministry and catechesis. Now, my focus will be on holistic family engagement. In other words, getting the whole family excited about participating in parish life.
If you happen to see me at Mass, please come by and say hello. Whoever you are, and in whatever state of life, I can't wait to meet you!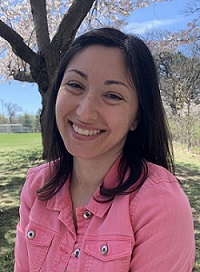 (isabella@sorrows.ca)